Asheville is the county seat in Buncombe County, North Carolina. It is the largest city in the western part of the state, with about 90,000 people who live there full time. The entire metro area that includes five cities is the home to more than 425,000 people. Before the Europeans settled in the area during the colonial period, much of this region was the home of the Cherokee Nation.
As a community, the city of Asheville began in 1784 thanks to the efforts of Colonel Samuel Davidson settling his family in the Swannanoa Valley. He used a soldier's land grant from the state to build a log cabin along the banks of Christian Creek. Colonel Davidson was lured into the woods by the local tribe, causing his family to flee to the closest fort that was 16 miles away.
Then members of his extended family, including his twin brother, moved back into the region to complete the settlement. The town was originally chartered as Morristown in 1797, and then changed to its current name in honor of Governor Samuel Ashe.
If you are thinking about moving to the area, then these are the pros and cons of living in Asheville, SC.
List of the Pros of Living in Asheville, NC
1. The diversity in the community is one of its greatest attributes.
One of the best things to consider about moving to Asheville is that there is a significant amount of diversity in the city. Even though you will still experience the southern charm and hospitality that doesn't always extend to certain minorities, you will discover that the vast majority of people will welcome you with open arms. It is a representation of the state's population as well, which is one of the best melting pots of cultures that you will find in the entire United States.
2. There are lots of outdoor activities to enjoy in Asheville.
The summers can get hot when you start living in North Carolina, but that just means you have the perfect opportunity to get outside. The mountains are just a short drive away when you start living here, and then it is a quick day trip over to the beach if you need to cool down. You can also visit Lake Norman without much difficulty after you move here, see the Great Smoky Mountains, or get wet at the U.S. National Whitewater Center.
You can go hiking and cycling all year long here since the winters tend to be fairly mild. Horseback riding in the mountains is always a popular activity. You will find that there is plenty available here to fill your calendar.
3. The weather in Asheville is milder than it is in the rest of the state.
With the exception of the beachfront communities in North Carolina, the weather in Asheville is better than you will find throughout the rest of the state. That is due to is location in the mountains, so the higher altitude acts as a mild air conditioner. It also means that your summers are cooler, but the winters can be colder than what you would experience if you chose to live further south.
This climate is the perfect temperature for getting outside to enjoy all of those outdoor activities that are waiting. Because it sits more inland than other areas of North Carolina, Asheville doesn't have the same worries about hurricanes that you can find closer to the coast.
4. There are plenty of great places to eat in Asheville.
When you start living in Asheville, then you will certainly appreciate all of the good places that there are to eat in the city. Whether you live in the north or the south, the density of breweries here is one of the highest rates in the United States. You'll need to drive to get there since the layout of the city is rather inconvenient, with most of the city staying in close proximity to the parkway. The arts scene is fantastic, the music is good, and there is a generally progressive vibe that you can enjoy when staying here.
Don't forget to stop at Rocky's Hot Chicken Shack if you start living in Asheville, NC. It's going to become one of your favorite places.
5. You are about 20 minutes from great hiking opportunities.
When you start living in Asheville, and you are about 20 minutes from a world-class hiking opportunity. If you live in the eastern part of the city, or somewhere along the border of the national forest, then you might be able to walk to your favorite trailhead every day. It rarely takes more than 10 minutes to get yourself across town, even during the busy season, so you always have a chance to go exploring.
6. The unemployment rate is generally low in Asheville.
If you are looking for a job in North Carolina, then Asheville is certainly one of the cities that you will want to consider. It typically has an unemployment rate that is 16% lower than the national average in the United States. Although some of the jobs may not meet your cost of living needs, you can spend some time looking before your move to ensure that you have something lined up. That will help you to manage the somewhat higher cost of living that you will face here.
7. There are several educational opportunities to consider in Asheville.
Asheville is one of the most significant student communities in the United states for a community of its size. There are four colleges, another four universities, and a community college that can all provide learning opportunities. UNC Asheville, Western Carolina University, WCU at Biltmore Park, and Appalachian State University are all within close commuting range of your home. There is also Montreat College, Mars Hill, Warren Wilson, and Brevard College as an alternative.
The K-12 system in Asheville offers 23 elementary schools, for intermediate schools, and 18 secondary schools that serve the entire county. The city has six additional elementary and four secondary schools as well. The SAT scores from this educational system are much higher than the average for the state, and they also exceed the national average in the United States. There are also several private schools in the community, including faith-based schools, which all offer a challenging curriculum.
8. You have access to a regional airport in Asheville.
If you love to travel, then Asheville can provide you with a regional hub that can get you to an international airport in no time at all. Over 78,000 people are served by the Asheville Regional Airport each month. You can book a trip to anywhere in the world here thanks to the series of connecting flights that are available. There are also non-stop flights to Philadelphia on American Airlines, trips to Detroit, and Delta can take you to Atlanta. Dallas, Denver, and Newark are also destinations that are available, although not every flight is offered each day.
List of the Cons of Living in Asheville, NC
1. The city is much bigger that you think it will be.
The city of Asheville is relatively small compared to the rest of the metro area. You don't realize until you actually get there that the five cities which make up the region are all interconnected with one another. It's like one giant community, but it is made up with five different boundaries. If you are looking for a location that gives you a small-town feeling, then living here is not going to be the best option. It's not as quiet as you think it could be.
2. There is no real focal point to consider when living in Asheville.
You will find plenty of boutique stores to explore when you start living in this community, but you will also discover that it doesn't have a true downtown corridor. There are plenty of fantastic breakfast places, fine-dining options, and lots of craft breweries to try when you find a home here in this city, but there are no parks, pedestrian areas, or a central square that draws everyone down to start mingling.
3. The history of the city is not well-preserved.
If you enjoy living in a city that brings its history to life, then Asheville is going to cause you to struggle. Many of the structure is here our modern, which makes life easy enough, but the stories are told in museums instead of on the streets. There are plenty of cities along the East Coast of the United States that do provide this option, so you might want to continue looking for the perfect spot before settling on this location. Breathtaking mountain views are still nice to have, and the weather might be decent, but there are extenuating circumstances that you'll want to review before the move as well.
4. There is a lot of tourism traffic that you will need to manage.
Because of Asheville's location in the Appalachian Mountains, more than 9 million people make their way to this North Carolina city every year. The hospitality in the city makes everyone feel like a local, which is one of the best attributes of living here. It also means that you'll be dealing with a lot of traffic during the busy season. It can be a challenge to get a table at your favorite restaurant or get into the mountains to enjoy a quiet trail at those times.
5. Housing costs in Asheville are higher than the rest of the United States.
You can save some money when living in Asheville thanks to the lower cost of groceries and utilities. What you will find as a homeowner provides a different story. On a scale of 100, with that number being the median housing cost in the United States, this city ranks at 145. That's still 50 points lower than Chapel Hill, but you can expect to pay at least $272,000 for a home when you start living here.
The average cost of a home sold in Asheville in 2017 was over $320,000 based on over 600 sales, with the average time on the market being 70 days. In 2018, those figures dropped to $316,000 and 66 respectively.
This issue impacts rental costs as well. The average cost to rent in the city is about $1,400 in 2019, which is 2% higher than it was the year before. That figure includes all apartments, so there are some places that are significantly higher. It is the most expensive rental market in North Carolina, so you will want to plan accordingly. You could live in Gastonia for about half of the cost.
6. There are only four primary industries which see significant employment success.
The unemployment rate in Asheville might be competitive with the rest of the state and the country, but there are only four significant industries which provide a majority of the jobs in the community. Health services and private education are responsible for one out of every five jobs in the city. Leisure and hospitality positions provide 15% of the jobs, while public service positions represent 14% of the market. Retail positions offer another 14%. If your career involves specialty services outside of the healthcare industry, then you might struggle to find a job if you start living here.
Verdict on the Pros and Cons of Moving to Asheville, NC
Asheville is a beautiful place to call home. There are plenty of outdoor activities to enjoy, opportunities to try new craft beers, and you have access to an excellent educational foundation. The only problem to consider is money. If you can afford to be here, then you are going to love it. If not, then there are some challenges you'll need to manage with your budget.
You can always choose to live outside of the city, but then you lose many of the benefits of being here in the first place. The outskirts and rural communities tend to lean conservative, whereas the city tends to favor the progressive experience.
At the end of the day, the pros and cons of living in Asheville, NC, are more about the needs of your family. If you can line up a job, afford the housing, and love the outdoors, then there is plenty to love about this city. It might not offer a small-town feel, but it has a warm and welcoming heart.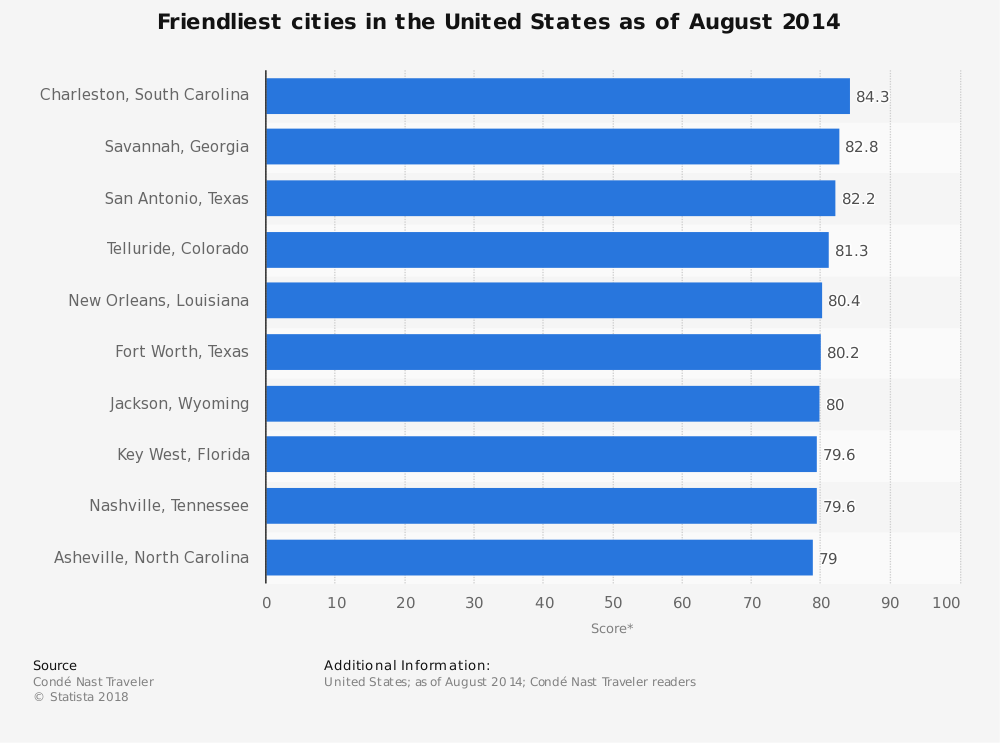 Blog Post Author Credentials
Louise Gaille is the author of this post. She received her B.A. in Economics from the University of Washington. In addition to being a seasoned writer, Louise has almost a decade of experience in Banking and Finance. If you have any suggestions on how to make this post better, then go here to
contact our team
.