The history of Delaware dates back to the colonization of the United States in the 17th century. The state is made up of three counties which have been established since 1638, and each of them has their own unique settlement history. The early inhabitants in this region tended to identify more closely with their county then their community or their overall state. Because of this perspective, some of the southern and western communities where thought to have been part of Maryland until the late 18th century.
Despite the numerous conflicts that occurred during the Revolutionary War, there was only one significant military engagement that took place in Delaware. That was the Battle of Cooch's Bridge, which took place in August 1777 about two miles from present-day Newark.
Delaware would also become the first state to ratify the constitution of the United States. If you are thinking about making a move, then these are the pros and cons you'll want to consider before calling this state your new home.
List of the Pros of Living in Delaware
1. There are good job opportunities waiting for you in Delaware.
Delaware might be one of the smaller states in the country, but it still offers access to plenty of good employment opportunities. Some of the fastest-growing careers are currently hiring here, including electricians, business analyst, healthcare workers, HVAC technicians, and carpenters. There are also high-paying jobs like surgeons, pediatricians, and sales opportunities that you will find.
Although the unemployment rate in the state tends to be a full point higher that what it is across the United States, there are still lots of open positions that you can pursue when you start living here.
2. The housing costs in Delaware are reasonable for the average family.
Even though space is at a premium in Delaware, you will find that the housing market is reasonably affordable. The average price of a home in the state is below $210,000. Even the median home value is below $240,000. If you plan to rent an apartment, then you can expect to pay about $1,000 per month in Wilmington, around $850 per month in Dover, and even less if you decide to live in Rehoboth Beach.
If you want to rent a single-family home after moving to Delaware, then you can expect to pay somewhere around $1,400 per month.
3. There are tax benefits to consider when living in Delaware.
You will still pay your fair share of taxes when you decide to start living in Delaware, but you won't need to worry about they added expense of a sales tax when you need to go shopping. The price that you see on the item is what you will pay at the register when you are here. That means it is much easier to budget for your expenses each month because your responsibilities in this area have a lot more structure than they do in other states.
There are other tax advantages to consider as well, since Delaware has one of the lowest real estate tax rates in the country. The median property rate paid by residents was less than .44% in 2016. Even the income tax rate has a maximum of 6.6%, and your Social Security benefits are exempt. Pensioners above the age of 60 can exempt $12,500 of their retirement income or pension from the state taxes as well.
4. You will be living in a centralized location if you decide to call Delaware home.
Delaware provides you with a home location that is about 30 minutes from the coast no matter where you choose to live. You will also have a centralized location to access many of the larger metro areas that are along the eastern seaboard of the United States. Most of the cities are accessible by train, which means you can commute to work each day even if there is significant mileage that you must cover. That is just another reason why living here is such an affordable experience.
5. There are diverse educational opportunities available in Delaware.
Whether you have preschoolers in your family or you are getting ready to send someone off to college, Delaware has a diverse selection of high-quality private and public educational institutions from which to choose. You can then turn the investment of your tuition costs into a job that pays decently in the state. Since it is one of the oldest populations in the United States, there are plenty of good opportunities to find work if you decide to stay here over the long haul.
6. Delaware is an excellent retirement destination.
Delaware has some of the best healthcare facilities available to you in the United States. It is also very close to nationally recognized hospitals, including Johns Hopkins and Jefferson University Hospital. When you add in the financial benefits of living here and the wide range of activities that are available up and down the coast, you can live a fairly active outdoor lifestyle if you decide to move here.
Even if you are still raising a family and nowhere near retirement age, Delaware offers an opportunity for you to start saving some money back so that you can focus on the plans you have for the rest of your life.
7. The beaches of Delaware are clean and beautiful.
When you start living in Delaware, then you will discover that there is a robust reputation for having pristine, clean, family-friendly beaches to enjoy. Thousands of people come to the state each year during the summer because of this advantage. Dewey Beach and Rehoboth Beach both receive regular five-star ratings for their water quality, cleanliness, and access to amenities. It can get busy during the warmer months, but you can have many of these places all to yourself in the off-season.
There are several outdoor recreation options for you to enjoy in Delaware as well. The fantastic natural resources give you options for marine sports, kayaking, hiking, and cycling. There are more than 10,000 acres of state parks to explore despite the small size of the state.
8. There are plenty of cultural opportunities to explore in Delaware as well.
Delaware is well-represented in theater, performing arts, and music. You'll find numerous opportunities throughout the year to go on historic state tours. Many of the small communities around the beaches of the state provide small art galleries and museums for you to tour. You can go on horseback rides through the state parks, take advantage of the sophisticated cultural offerings, and enjoy the various festivals which run each year. It is very easy to keep your calendar full when you start living here.
List of the Cons of Living in Delaware
1. You will need to content with a high population density when living here.
Delaware is the second-smallest state in the country, with a landmass of less than 25,00 square miles. Despite that small size, there are about 1 million people who have decided to call it their home. That means you will be contending with the sixth-highest rate of population density in the United States. If you are used to having some elbow room and chances to explore, you may need to leave the state to make that happen.
2. Delaware is dealing with a shortage of doctors.
Although you will have access to excellent healthcare options when you choose to start living in Delaware, you may find it a challenge to establish a relationship with a primary care physician. It is not unusual for a doctor to have their practice completely full in less than six months. You may find that it is necessary to travel to Maryland or New Jersey just to have your annual physical or to receive a needed checkup.
The emergency care here is phenomenal, but you will need to be prepared for more traveling expenses if there are some regular healthcare needs you are managing right now.
3. The cost of living in Delaware is higher than the rest of the United States.
Although the cost of housing is competitive and there is no sales tax that you need to worry about here, the cost of living in Delaware is about 10% higher than it is on average in the United States. That doesn't mean it is the most expensive place you might decide to live, but this disadvantage does mean that you will need to budget your finances carefully. The $12,500 exemption is nice to have, but you typically need more than that to make your retirement comfortable – which means you'll be paying taxes.
If you retire before the age of 60, you won't even get to take advantage of these financial benefits either.
4. There are rising housing costs to consider before moving to Delaware.
Several population demographics are already migrating to Delaware because of the financial benefits and centralized location that the state offers. You will be contending with retirees and individuals who are willing to commute to their positions in New Jersey, Maryland, and Pennsylvania when you start hunting for a home.
Because there is such a high level of competition for space in the state, home prices and rental costs have been rising by 6% to 11% each year. That can be beneficial if you were trying to increase the amount of equity that you have in a home, but it can be problematic if you're trying to purchase a property in the first place.
5. You will need to travel outside of the state to catch an international flight.
If you decide to start living in Delaware, then you will need to consider your transportation needs very carefully. New Castle Airport is the primary flight provider for the state, but they only provide a handful of destination choices in the United States. There are no direct international flights that you can take from your local airport. That means you will need to drive to Philadelphia or Baltimore (or take the train or a shuttle) if you want to see the world during your retirement or while you are on vacation.
6. Public transportation options in Delaware are minimal.
If you are unable to drive, then living in Delaware could create a challenging situation. This state relies on private vehicle ownership for many of its transportation needs. If you have an inability to get around on your own, then the public transportation options which you do exist can be considerably inaccessible. There is a growing Uber and Lyft presence to consider in the state, along with the occasional taxi, but you will need to plan your journey well in advance if you cannot drive for any reason.
7. Hurricanes can be a significant threat to Delaware.
When you start living in Delaware, then you must pay attention to storms like Hurricane Florence because of the vulnerabilities that are present in the state. Although there hasn't been a storm which has made landfall in the past 150 years, a strong nor'easter can be destructive – like the one that destroyed the Rehoboth Beach boardwalk in the 1960s. Even the glancing blow that Sandy gave the state in 2012 created problems for many homeowners. You will need to speak with your homeowners' insurance provider to talk about what options are appropriate for you here, including extra flood insurance, to ensure that all of your assets receive the protection they deserve.
Verdict on the Pros and Cons of Living in Delaware
There is no place that is 100% perfect when you start to look for a new home. Delaware certainly offer some challenges that are worth considering, but there are also some significant benefits that are worth taking a closer look at right now. You might not have as much space as you would in other states, yet it still provides a small-town feeling that can take you right down to the beach.
You will need to plan for specific weather events when living here and be self-sufficient in some ways, but this community also rallies around each other when tough times strike. It is a place where you will truly feel at home.
The pros and cons of living in Delaware will help you to decide if this move is the best option for you and your family. Consider each key point here carefully, and then you will come up with the correct decision.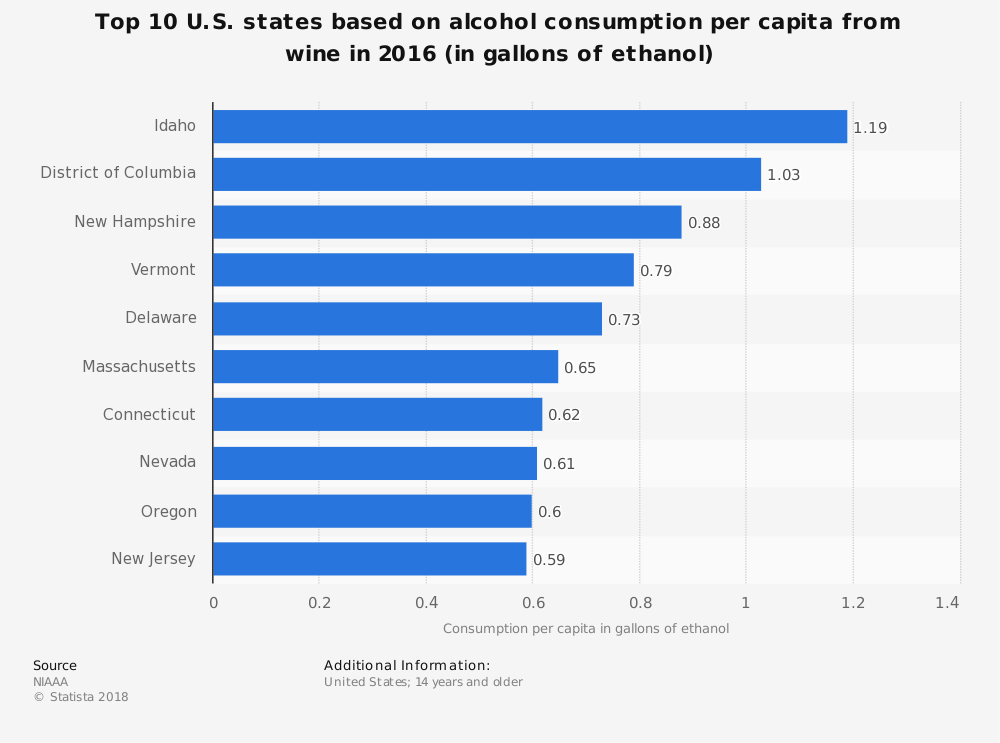 Blog Post Author Credentials
Louise Gaille is the author of this post. She received her B.A. in Economics from the University of Washington. In addition to being a seasoned writer, Louise has almost a decade of experience in Banking and Finance. If you have any suggestions on how to make this post better, then go here to
contact our team
.