The southeast Asian country of Thailand is about the size of California, enjoying a nice space along the Indochina Peninsula while bordering Cambodia, Laos, Malaysia, and Myanmar. There are over 2,000 miles of shoreline to explore in this nation, which means you can enjoy white-sand beaches, emerald waters, and warm sunshine throughout much of the year. When you add in the temples, ancient ruins, and the food options that are available, living here sounds like a dream come true.
When you look at many of the international lists for the best places to retire in the world today, Thailand tends to make it into the top 10 almost every time. There are hundreds of thousands of expats living here from all over the world, enjoying their retirement, freelancing opportunities, or the chance to travel.
There is a dark side to Thailand to consider as well. Some children who live here either run away from their circumstances or are abducted outright from their homes. Traffickers will sell them to individuals who travel to the country for child prostitution, and then allow both parties to leave. The United Nations reports that children from all over southeast Asia come through the Kingdom because it is easier and more profitable to move them there.
Some of these children are as young as 10.
List of the Pros of Living in Thailand
1. The Kingdom of Thailand is filled with natural beauty.
If you love to experience a grand outdoor adventure, then Thailand is the perfect place to call home. You are going to find beaches all over the place that are worthy of being on a postcard. The strange rock formations, towering limestone cliffs, and isolated islands all provide unique vistas that are worth exploring. You can travel through the jungles, climb mountains, or rest next to a secluded waterfall.
Even the cities offer their own interpretation of this beauty. There is an intriguing mix of ancient and modern Thai architecture that you can find in most communities. The markets in the Kingdom are often colorful, and then there are the stunning gardens to see.
2. The food in Thailand is incredible.
There is a reason why Thai cuisine is one of the most popular choices in the world today. Many of the dishes are based on the concept that opposite ingredients create an attraction. You'll find sweet items like coconut milk matching with chili paste, lime and sugar, or other sweet and salty combinations. Natural ingredients are a staple, with herbs and vegetables dominating the menu. As long as you watch out for MSG in your food, you'll find that it is almost impossible to stay hungry when you start living here.
3. It is relatively safe to live in Thailand.
The United States has not issued any travel alerts or warnings for Thailand since October 2014, although there have been some warnings about the political activities that happen in the country. If you are an American who is thinking about living in this country, then you'll want to regularly monitor the website of the State Department to determine if there are any alerts or moments of worldwide caution that you will need to follow.
4. There are a wide variety of housing options from which to choose.
You will find that almost any type of housing that you may want to have while living in Thailand is available. You can rent an apartment if you want, take advantage of the traditional housing market, or pay a little more to live in a condo or at a resort. Most expats want to live somewhere near a city center to make it easier to run errands, but there are some incredible deals to find if you can find a place outside of the usual metro area.
If you are unable to speak Thai as an expat, then finding an affordable place to live can be a little tricky when you make the decision to start living in Thailand. Some landlords (and market vendors) will automatically raise the price if they need to haggle in English. If you don't know the language, then it may be helpful to hire an interpreter who can negotiate on your behalf.
5. Traveling in Thailand is cheap and easy to do form almost anywhere.
It is ridiculously easy and affordable to travel within Thailand once you start living in the country. You can take an overnight bus from Bangkok to Chang Mai for about $25. If you want to get there faster, then flights begin at $50 in the country. You can also take an overnight train if you prefer for about the same price as a trip on the bus.
You can also travel internationally without the same expenses you would encounter in the United States or Europe. For about a $200 roundtrip flight, you can go almost anywhere in southeast Asia.
6. You can be a vegetarian in Thailand without much effort.
Many of the authentic Thai recipes do not contain any eggs or milk, contrary to what some restaurants might suggest in the United States. That means you can make your way over to the "jai" stall to have plenty of options from which to choose. Most places will give you choices if you ask for them as well, especially around Bangkok. Almost everyone goes vegetarian for the week as well during the Vegetarian Festival, so look for establishments that display yellow flags to enjoy this wonderful advantage.
If you don't like the idea of this advantage, then living in Bangkok can still give you the Western conveniences of a McDonalds or a KFC if you want.
7. You won't be alone if you decide to start living in Thailand.
Bangkok and Thailand are a hub of international culture. You will find people from every nationality deciding to live in the Kingdom. If you attend a dinner party during your first days here, it is not unusual to have everyone at the table be from a different country. You will find that there is someone who has already gone through what you're about to experience, so mentorship and advice is commonplace as well.
You will find that there are several expat groups that you can join throughout the country as well. There are nutrition clubs, fitness groups, and the usual Rotary events that can help you to make friends pretty easily.
8. There are plenty of opportunities to have fun.
The nightlife in Thailand always seems to be lively because of the number of travelers that come through the country throughout the year. If you want to go out and have a good time when living here, then almost any night offers the potential for fun. You can also see new art galleries in the city, head out to see a movie, or take a stroll through the local market. There is always something that is going on that doesn't stretch your budget.
9. The people are usually friendly and helpful.
When you start living in Thailand, you will notice that everyone tries to be helpful in some way. There are a lot of smiles and friendly conversation waiting for you. That can be a good thing if you find someone who knows what they are talking about when you ask a question.
You will also discover in cities like Bangkok that people will pretend to have the answers you need as well. If someone doesn't know where you should go, then they'll point in you a random direction. Some like to offer "VIP services," which is a code word for "scam" as an expat. Thailand is not a perfect country by any means, but it is a place that many people love.
List of the Cons of Living in Thailand
1. You must meet a minimum qualification to retire in Thailand.
Thailand offers a retirement visa that can make it very easy to move here for your retirement. There are some qualifications that you must meet before the government will allow you to stay. You'll need to earn at least 65,000 baht per month (in 2018) to qualify, and that money must go through a Thai bank. You can also qualify by placing 800,000 baht into a savings account when applying for your visa. That's the equivalent of $2,000 and $25,000 respectively.
The average person in Thailand can get by on about $1,000 per month without skimping on luxuries. If you wanted to live in a luxury condo in Bangkok, it might take $5,000 per month – but then you'd have a housekeeper and plenty of other advantages to consider.
2. The weather in Thailand does not provide a user-friendly experience.
Thailand has its fair share of days where the weather feels like it is perfect. You will also discover that when you start living here, about 50% of your time will be stuck managing conditions that are hot and humid. The rainy season can create havoc when trying to get around as well. Even if you want to escape the idea of winter and shoveling snow, 70% humidity with 100F temperatures can wear on you as well – and those days can last for several weeks at a time without relief.
3. There are health issues that you'll need to manage before moving.
You will want to make sure that you're up-to-date with all of your vaccinations before traveling to Thailand for any reason. If you plan to live there full-time, then you'll want to check your records for Hepatitis A, tetanus, typhoid, varicella, MMR, DTAP, and polio. The CDC in the United States also recommends that you receive an inoculation for Japanese encephalitis, Hepatitis B, and malaria. Some people may want to get a rabies vaccine as well, depending on the region where they plan to live.
4. Violence can strike in Thailand from time to time.
Thailand is considered to be a reasonably safe country for expats. The number of physical attacks or issues with property theft are not as common as they are in the developed world, but you will still need to take some precautions when you leave your home. When you first move to the Kingdom, you'll want to make sure that you don't get stuck going into someone's home by yourself or left in a market alone to avoid potential problems.
The country has a long history of political unrest that can fire up from time to time as well. In August 2016, there were multiple bombings that happened throughout the country that killed four people and injured 37 others.
5. Government coups happen more frequently here than in most places in the world.
The Kingdom of Thailand has seen more military coups than any other country in the APAC region in modern history. It spent several decades under the supervision of the armed forces as well. The most recent encounter with this disadvantage occurred in May 2014 after seven months of protests against the democratically-elected government. The leader of the army, a man named General Prayuth Chan-ocha, led a coup and declared his new role to be that of Prime Minister.
Elections were promised in 2016, but then King Bhumibol Adulyadei died in 2016. The government decided to postpone elections for three years to celebrate and grieve the loss of a monarch who reign for more than 70 years. Chan-ocha is still in charge as of June 2019.
6. There can be a negative attitude directed toward foreigners and tourists in Thailand.
When British citizens David Miller and Hannah Witheridge were murdered, Chan-ocha questioned why they (and other tourists) were wearing certain items of clothing at the time of their death. "They think our country is beautiful and safe, and that they can do whatever they want – wear bikinis wherever they like," he said. "I'm asking, if they wear bikinis in Thailand, will they be safe? Only if they are not beautiful."
It is also interesting to note that Chan-ocha earns a salary of 125,000 baht per month, which is only about 30% more than what retirees are required to have to live in the Kingdom.
7. You will likely encounter a language barrier when you first arrive.
Most expats find that they need to hire an interpreter right away when they make the decision to start living in Thailand. Although almost everyone in the urban areas can speak at least a little bit of English, most locals do not speak it very well. The government tends to communicate in Thai, as do most of the businesses in the country, which means not being able to speak it can feel like an alienating experience.
Make sure that you never sign a document unless you know exactly what it says, especially if you are working with a landlord. Thai law allows for the death penalty for anyone who transports, carries, or uses drugs. Although the maximum sentence is not usually applied to someone from the West, you don't want to be signing a confession that lets someone else off of the hook.
8. Organized crime in Thailand is a real issue that you'll want to consider.
The Golden Triangle of Myanmar, Laos, and Thailand is the second-most popular place in the world to grow opium poppies after Afghanistan. There are currently over 50 organized crime groups that work to move this drug and others, like meth, into Thailand. Party drugs tend to be the most popular in the Kingdom now, but hard drugs like heroin and crack are still available too.
If you carry more drugs that you can consume in a single setting, then Thailand has the right to give you a death sentence. Most of them are decreased to life in prison, but there was a public execution in 2001 that involved four drug smugglers. In that incident, the people who were condemned were given just two hours' notice about their fate.
9. Prostitution is a serious problem in Thailand.
There are some cultural issues that you will face when moving to Thailand, with one of the most disturbing for expats being the openly accepted practice of prostitution. Young girls are often seen swooning into the arms of their older men who pay for their services. You'll even have friends who might have no problem hiring someone for their services by the hour or for the night.
You will also notice that the age of some of the girls can be questionable at times. Thailand has a reputation for child prostitution because of the economic disparity that exists in some parts of the country. Some families rely on the sex trade through their children just to put food on their table.  Some people say they think there is less child prostitution involving Thai children and tourists now, and that the child prostitution involving Thai children is mostly among Thai people.  Some think that child prostitution in Thailand involving tourists now more often involves children from neighboring Asian countries.
10. You will notice poverty everywhere when you start living in Thailand.
It does not take long for people to notice that you have some money and they don't when you live in Thailand. You might be living in a luxury high rise that sits right across from a shantytown. You'll have children pulling at your hand to give them a coin. You will be approached by mothers with newborns in their arms. Some say that the children involved in these situations are trafficked children from neighboring Asian countries and that it is part of a system. There are adult beggars as well.  They might be missing a limb will plead for anything you can offer.
Most expats say that you'll eventually get used to this aspect of Thai culture, but some people never do. If you give one child something, you will be flood with requests for more. The inequality that you see around you is something you cannot escape.
11. You must watch out for corruption while living in the Kingdom.
Police officers in Thailand are paid a pittance for the work that they do every day. It is not unusual for officials to work on squeezing out a lot of funding from foreigners, including expats, because they are seen as being wealthy. Most people have been told that they'll be charged with a crime or confronted with a false allegation, and then given the opportunity to "pay" to be set free on the street to avoid the police station.
This issue can be an advantage if you have done something wrong and there's a chance to avoid a stronger penalty. If you haven't done anything, then the officers typically drop the matter if you agree to go to the station instead. If you're not sure, then offer 200 baht at most to see what happens.
12. Get to know the unspoken rules before you visit.
It is considered disrespectful to keep your shoes on when entering a home in Thailand. Shops, temples, and even some restaurants feel the same way. That is one of the reasons why lightweight sandals are a popular footwear choice when living in this country. You can just slip them on and off as needed. If you see a pile of shoes near a door, take them off.
There are also rules about how to treat monks respectfully in Thai culture. You should never stand over or be positioned higher than one. Monks are not allowed to touch women either.
Verdict on the Pros and Cons of Living in Thailand
There are a lot of advantages to consider when you start to think about living in Thailand. You can get by on a minimal amount of retirement savings, enjoy easy access to world-class beaches, and enjoy the amazing food options that are available. For less than $1, you can get an entire meal.
You will also face some disadvantages that are worth considering as well. You'll need to meet the required minimums to receive a visa, show evidence that you can support yourself, and know what to do if there is a political issue developing in the country.
The pros and cons of living in Thailand serve as a guide to help you see if this option is right for you or your family. If you love to travel and your budget is tight in the West, then your money might go a lot further if you're willing to make the move.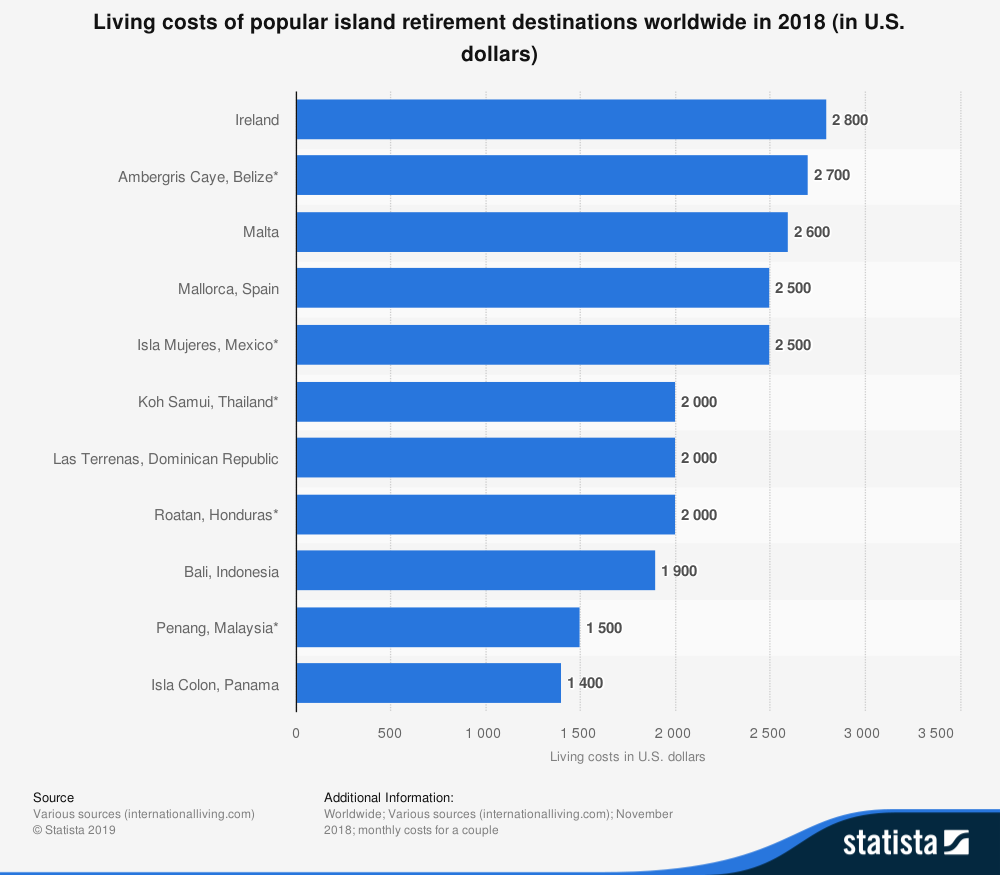 Blog Post Author Credentials
Louise Gaille is the author of this post. She received her B.A. in Economics from the University of Washington. In addition to being a seasoned writer, Louise has almost a decade of experience in Banking and Finance. If you have any suggestions on how to make this post better, then go here to
contact our team
.