The modern history of Texas tells a story that begins in the year 1519, when Spanish conquistadors began settling in the region that was populated by numerous tribal cultures. People have loved this region and what it provides for over 10,000 years. Since the 16th century, all or parts of the state have been claimed by only five countries: France, Spain, Mexico, the Republic of Texas, and the United States.
Many settlers who arrive in Texas are attracted to the rich landscapes that are perfect for farming and ranching. By 1845, the region would become the 28th state, with the U.S. annexing the land. Mexico would eventually recognize the independence of the region in 1848 with the signing of the Treaty of Guadalupe Hidalgo in 1848.
Although the cities of Texas have grown larger and the ranches have become more productive, the independent spirit of the population continues to push this culture forward. You will find a significant variety of perspectives throughout the state, but you will also find that most people share some common ground. Those who move here typically love the experience.
If you are thinking about living in Texas, then here are some of the critical pros and cons to review before finalizing your plans.
List of the Pros of Living in Texas
1. Texas offers a favorable climate to enjoy for almost everyone.
Because Texas is such a large state, there is a wide variety of climates available to those who are thinking about living here. If you prefer whether that is warm and coastal, then there is an extensive shoreline along the Gulf of Mexico to enjoy with numerous communities. If you prefer something that is warm and humid with four definitive seasons, then the central interior is an option. You can have more of a western climate near El Paso or enjoy the tropics of the Southeast near the border with Arkansas. As a whole, the state remains relatively temperature throughout the year.
2. Texas offers urban or rural centers for settling.
Several of the fastest-growing cities in the United States are found in the state of Texas. New Braunfels is currently listed as second on this list. You will find cities like Dallas, Houston, San Antonio, and Austin all have distinctive personalities that will help everyone begin to feel right at home from day one.
You will also discover that not everything is bigger in Texas because there are several small towns that are available in the state if you prefer a quiet, serene atmosphere. Loving County is the least-populous area of its type in the United States, where the county seat Mentone has a total population of only 19 people.
3. Texas offers a robust employment environment even during weaker economies.
The state of Texas added over 240,000 seasonally-adjusted employment opportunities in 2017 according to information published by the Dallas Morning News. That led the country for the year in unemployment figures. Estimates from 2018 showed a similar pattern of growth to enjoy.
Wallet Hub notes that there are several cities in the state which make the list as the best places for employment in the United States. Plano was ranked second overall in the country and fourth for its job market. Dallas, Austin, and Garland are all regularly noted for the availability of jobs as well.
4. Texas offers strong educational opportunities.
Students enrolled in public, private, and homeschooling opportunities all test higher than most other states according to data published by the National Center for Education Statistics. Only 6.8% of the school districts in the entire state, a total of 74, were giving an accountability rating that was below a C grade in 2018. Just 1% of the school districts were ranked as requiring improvement. When charter operations were excluded from those figures, the total number of districts receiving a "D" or "F" grade dropped to 5.5%.
5. Texas offers some of the best asset protection regulations available in the United States.
If someone decides to file a frivolous lawsuit against you in the United States, there is a chance that you could lose your home, your retirement savings, and much more even though there is no evidence to suggest that you ever did anything wrong. In the state of Texas, there are more protections in place that place your assets off-limits to potential creditors if there is a judgment against you or are you face unexpected legal costs. That means you have more opportunities to maintain your way of life, even when facing a challenging financial situation.
All financial and legal situations are unique, so make sure to consult with an appropriate professional before making a decision that is related to this advantage. This content is for general information purposes only.
6. Texas has a better tax rate and taxation policies than other states.
Texas is one of the few states in the U.S. where there is not an income tax collected. That also means you have one fewer return to file each year when reporting your income. Although you will pay a higher sales tax rate in the state compared to others, the maximum combined rate is only 8.25% – which is more competitive than other states where a sales tax replaces the income tax for needed services.
Most households discover that they can save more of their money each year after moving to Texas because of the lower overall tax burden that is present.
7. Texas is a place where people experience a high level of wellbeing.
Texans really like their work. A 2018 study from WalletHub looked at the propensity of mental health issues compared to the number of hours each person works. The state has the fourth-lowest level of adult depression in the U.S. combined with the fourth-highest number of per capita work hours. Although this means that the environment and communities are ranked below average, you can tell that the population loves where they are and what they are doing. That leads to higher levels of life satisfaction for the average household.
8. Texas has an excellent cost of living ranking.
The cost of living in the state of Texas is only slightly higher than it is for the general population in the United States. If the average cost is ranked as 100 in the U.S., then Texans are facing a rate of 101.8. Rental costs are significantly lower in the state, which most households paying about $100 less per month for their space.
Although a few costs are a little higher, most households can afford the same standard of living they have today without paying as much as they would because they moved to Texas.
9. Texas offers access to centralized transportation hubs.
If you live near Houston or Dallas, then you can reach almost any point in the United States in under three hours with a direct flight from one of these city's airports. Many airlines book cross-country flights that stop in Texas because of its central location. If you have a connector to catch, there's an excellent chance that you'll be stopping at Dallas-Ft. Worth before reaching your final destination. There are also several non-stop flights available from the international airports in Texas that will take you to Europe.
10. Texas offers properties that are more affordable.
If you decide that living in Texas is right for you, then you will discover that land is cheaper in the state then in most other locations in the United States. The process of acquiring property is also very efficient. From the time that it takes to obtain a building permit through the final construction of a new home, it is much faster to build a dream house for your family here than it is in most other states. The state also benefits from strict lending rules, which means there are fewer problems with household finances in the state, protecting homeowners from recent market crashes.
11. Texas allows you to pick your preferred big city.
There are six of the 20 largest cities in the United States located in Texas. You can choose to live in Austin, Dallas, Fort Worth, El Paso, Houston, or San Antonio. Compare that to a state like Illinois where if you want to live in a large city, your only choice is Chicago. That means there are several different options and personalities from which to choose if you are planning to move here soon.
Austin is the city that is a particular favorite for people who are moving to Texas for the first time. It has an interesting vibe and the people are generally nice, but there isn't the pretension that you can experience in other southern or western cities like Los Angeles or Portland. You can also find live music almost every night available in the city while still having access to the rest of the state to go exploring.
12. Texas offers a family-friendly atmosphere almost everywhere you go.
Texas tends to be popular for families who want to move somewhere where they can teach their children the foundations of life. You will find most Texans tend to be more open-minded than many believe, with San Antonio home to the largest community of same-gender parents in the United States. You can have a reasonable mortgage, a decent school, and access to family friendly activities which can help you to grow closer to one another. Even though the drop-out rates are higher than average, the educational scores for the state are about average in mathematics, science, and reading comprehension.
13. Texas is a fairly liberal state, even though it functions on conservative values.
If you move to the state of Texas, then you will find that it is liberal in the traditional sense. Most communities take a laissez-faire approach, so there are fewer regulations to worry about when establishing your home. This advantage applies to business rules in addition to the general laws that you are asked to follow. You won't receive a lot of help from the state if you need it in general terms, but the government won't stand in your way either.
List of the Cons of Living in Texas
1. Texas is a large state, which means intrastate travel can be challenging.
Unless you experience the size and scope of the state of Texas personally, it is challenging to understand just how big it is. If you wanted to travel from El Paso to Houston, then the driving trip will take you over 740 miles, and you would end up being in a different time zone at the end of your journey. That's over 10 hours of driving while still being in the same state – and that is on the most direct route.
That covers the east-to-west distance for the state. If you were traveling north-to-south, the distance is very similar. It is roughly the same distance to go from Amarillo to McAllen when living in Texas. Trying to get somewhere on the other side of the state can be a laborious experience because of its size.
2. Texas ranks below average in the quality of life opportunities.
Although there are several job opportunities available throughout the state of Texas, the overall quality of life ranking places it at 46th out of the 50 states. One of the most significant disadvantages of living here is your access to healthcare. If you live in a rural area, it may be a drive of 50 miles or more to reach your closest provider. The state ranks 46th in health care access and 45th in healthcare quality. Over 20% of the adults living in Texas currently have no health insurance compared to the national average of 12%.
3. Texas has exposure to hurricanes each season.
Hurricanes are something that can dramatically impact your life for over six months of the year, every year. Although it is the largest storms that typically make the national headlines, even a small tropical depression can create a large adverse impact on your property no matter where you are living in Texas. You must carry a separate insurance policy to protect your property from the flood damage that hurricanes may cause, which means you face higher annual costs to maintain your home. Some people don't realize they might need the additional coverage, so if a storm does hit and flood them out, they may not have any financial protections available to them.
4. Texas does not always have nice weather, especially in the summer.
The state of Texas is closer to the equator than most others in the country. Most people don't mind dealing with a lot of heat and humidity for a few days during the summer each year. If you decide to move to the state, then living here means putting up with the higher temperatures and sticky weather throughout the entire season. When you add in the extra threat of extended drought that could limit water access, there can be some unique challenges to face when settling here compared to what you would face in other states.
5. Texas faces an issue with crime.
The rate of violent crime in the state of Texas has been climbing since 2015. At the same time, the ratio of police officers to the total population has been decreasing. Statistics from the Federal Bureau of Investigation show that there are only 1.5 police officers for every 1,000 people who are living in the state. In 2016, there were two officers for every 1,000 people. That is about 0.5 less than what the average is in the United States.
The number of violent crimes per 100,000 people in 2017 in the state of Texas was 439, which is up 30 from figures in 2012. Only seven states have a lower officer-to-population ratio right now: Alabama, Ohio, Washington, Wyoming, New Mexico, Indiana, and Mississippi.
6. Texas has terrible traffic problems, especially along I-35.
I-35 is the primary north-to-south interstate that connects the Dallas-Ft. Worth metro area with Austin and San Antonio. Unlike other states which are dealing with congestion problems with their traffic infrastructure, Texans are dealing with collisions. About 10 people die every day using the transportation systems in the state according to information published by the Houston Chronicle, which is more than any other in the country. Over 3,700 people died in 2017, with another 17,500 people suffering life-changing incapacitating injuries.
You will find a significant issue along this one interstate option, but there can also be issues in rural areas as well because of the vastness involved. Drivers often travel at high rates of speed to reach their destination quickly, which increases the risk of an injury occurring.
7. Texas offers higher-than-average property tax rates.
Although you will not face an income tax when moving to Texas, there are high property taxes to consider before you decide to purchase a home. The average household pays over $3,300 in real estate taxes each year. That makes it the fifth-highest figure in the United States. It is almost 60% higher than what the average American pays for their property taxes each year. You could move to Louisiana instead if this disadvantage is a concern because the average cost for property taxes there is just $832 per household.
8. Texas can experience violent storms throughout the spring and summer.
Hurricanes are not the only weather issue to be concerned about if you decide to start living in Texas. There are violent storms which occur throughout the state during the spring and summer which are comparable to what homeowners in the Midwest experience. Severe thunderstorms are common, bringing strong winds, hail, lightning, and tornadoes that can have an adverse impact on your property.
9. Texas offers an ego experience that you may encounter with some residents.
When you move to Texas, then you will discover that many people consider the state to be one of the best places on the planet to live. Texans might not always be right, but they always think that they are. Having a debate with someone becomes a conversation about why they are right, and you are wrong. Transplants might not always be welcomed with open arms, especially if you are moving to a smaller community where everyone has known each family group for multiple generations.
A Final Thought on Living in Texas
There is one element of living in Texas that can either be in advantage or disadvantage depending on your perspective: the gun culture. You will find that open carry is quite common here, especially in the rural areas. The people here are fiercely independent and unafraid to say so. If you appreciate hunting, sport shooting, and what the Second Amendment represents, then you will love it here. If the presence of guns make you feel uncomfortable, then this issue will likely fit into the disadvantage category.
The pros and cons of living in Texas are a mixed bag of potential advantages and disadvantages which may or may not apply. Every household faces unique situations that try to bring in more of the good while limiting the bad during their time here, either in rural areas or in the heart of one of the state's urban centers. If you enjoy diversity, big skies, modern cities, and a chance to visit the beach, then you might discover that Texas could be the perfect place to live.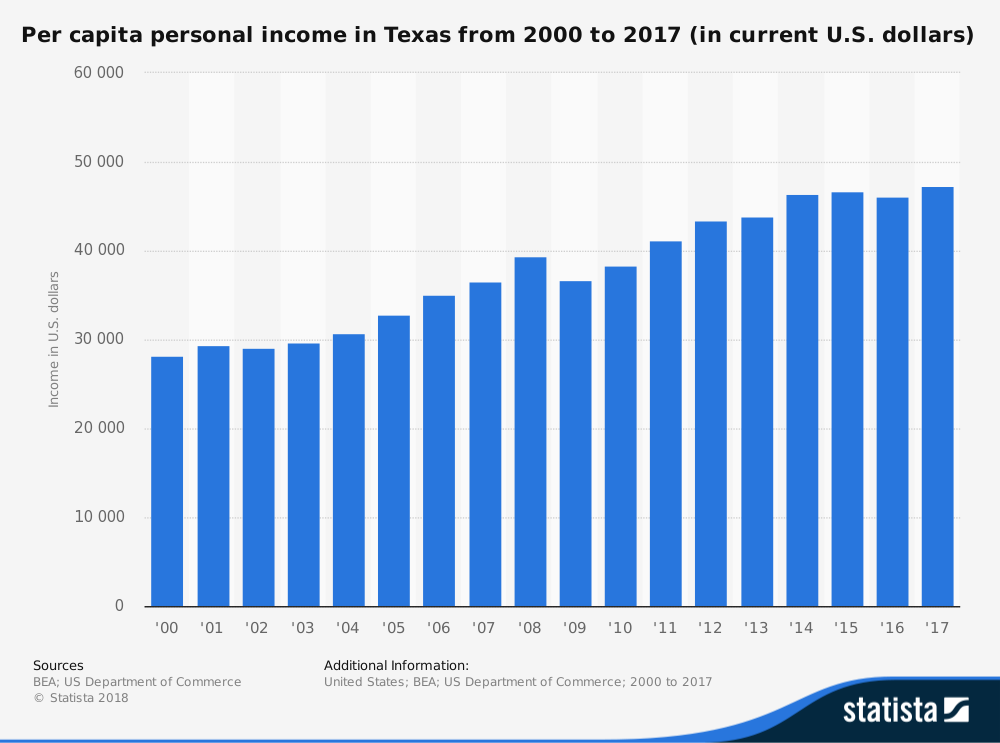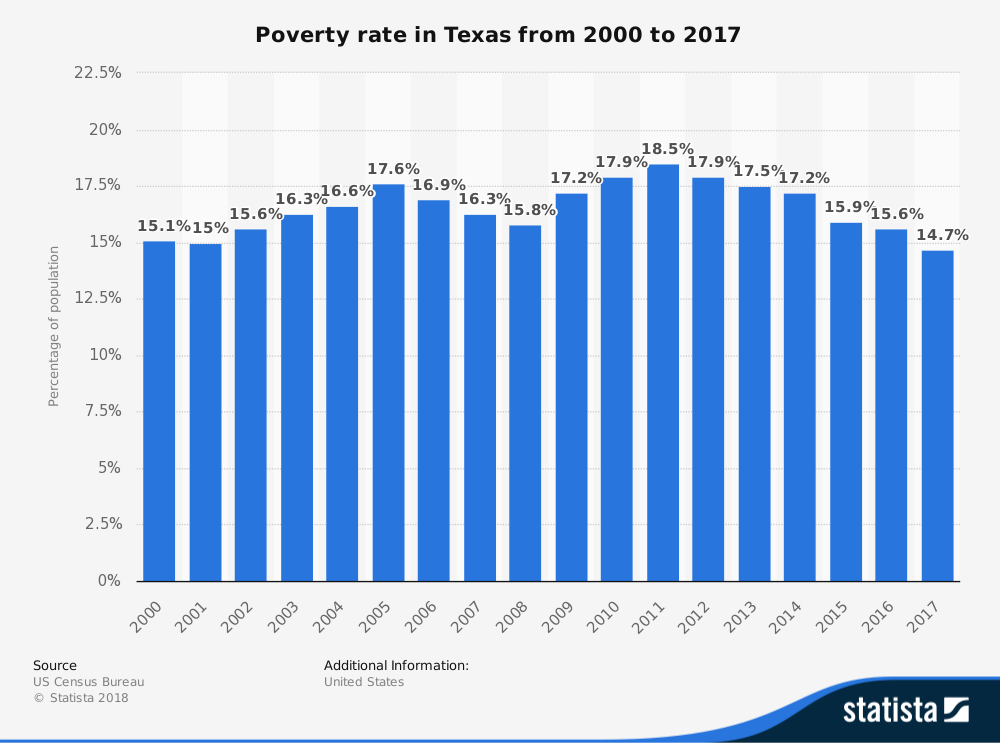 Blog Post Author Credentials
Louise Gaille is the author of this post. She received her B.A. in Economics from the University of Washington. In addition to being a seasoned writer, Louise has almost a decade of experience in Banking and Finance. If you have any suggestions on how to make this post better, then go here to
contact our team
.