San Antonio is one of the oldest cities in the United States that lies west of the Mississippi River. Spanish explorers found their way to this area in 1691, when it served as a camp for the Payaya tribe. The community was founded in 1718 when an expedition from Mexico established a mission in the area. It would become the Mission San Antonio de Valero, but it would later become known as simply The Alamo.
Settlers from the Canary Islands began laying out the town near the presidio and mission were established. Because of raids from Comanche and Apache tribes in the early years, the mission secularized in 1793 to become a military post. It would then serve as a provincial capital until 1824, but by 1837 when political authorities were changing, it would serve as a county seat for the Republic of Texas.
During the beginning of the Texas Revolution, local forces captured the Alamo in December 1835. They would remain there for about four months until the 13-day siege by General Santa Anna. According to most accounts of the battle, 5-7 Texians surrendered, but Santa Anna ordered their execution because he demanded no survivors except for those that he used to spread word of the battle or needed for political purposes.
That event helped to solidify Texian, and eventually American, support for the war. It is a history that is still thriving in San Antonio today, which is just one of the many reasons to consider living here. There are some additional pros and cons to consider as well.
List of the Pros of Living in San Antonio
1. The Riverwalk is a wonderful social hub of discovery, friendship, and romanticism.
The San Antonio is a network of walkways and a city park that takes you through the downtown area and along the San Antonio River. There are numerous restaurants, shops, bars, public artwork displays, and access to five historic missions. You can even take a stroll to the Alamo, with the entire area being named as a World Heritage Site. During the spring Fiesta, a flowery parade of floats comes down the river.
You will find it a place that is busy, but still quiet, and it gives you the perfect chance to have a night away from everything else that goes on when you're living in San Antonio. It is also treated as a tourist trap, so locals avoid it unless they don't plan on purchasing anything.
2. San Antonio is a tight-knit city where there can be zero degrees of separation.
There are over 1.5 million people who live in San Antonio, which makes it the second-largest city in Texas behind Houston in terms of total population. Despite this overall size, it is a tight-knit community where everyone seems to know you through at least one of their acquaintances. That can make dating difficult sometimes when you start living here since there is a good chance you'll run into someone who knows your ex.
From a professional standpoint, this closeness can become a tremendous advantage. Networking is so much easier here, which means the establishment of a positive, hard-working reputation can get you into a career where you can achieve your full earning potential.
3. The cost of living is manageable when living in San Antonio.
According to information published by PayScale, the cost of living in San Antonio is about 15% less than what it is on average in the United States. The average salary in the city is about $43,000 per year, but you'll pay less than $1,000 per month in rent for the average place. If you want to buy a home, then the median cost is about $190,000 in the city. You can find starter places in the $100k range without compromising on the safety profile of your neighborhood.
That means this area is more of a seller's market, with prices recently increasing by about 6%. Mortgage delinquencies are a little higher than the national average at 1.6% vs. 1.1%, but you can make things happen in a positive way with a secured job before you start living here.
4. You can take advantage of the taxation situation in Texas.
When you start living in Texas, then you can take advantage of the fact that there is no income tax collected in the state. If you're moving from a place where there is a state income tax, then you'll see a little bit more in your paycheck. Although there are higher business and property taxes to consider with your unique situation, it is possible to save back some extra cash each month with the overall lower cost of living.
5. San Antonio is a diverse and friendly city.
There is a significant Hispanic population living in San Antonio because of the history of the region, but it is also a very diverse place to live. The average age of a resident in the city is 34. You'll find it to be amiable, friendly, and it is growing rapidly. Growth rates of more than 2% have been achieved in recent years, yet the unemployment rate in the city has continued to go down.
The employment sectors in San Antonio feature the financial industry, tourism, hospitality, and big tech. There are also significant players in biosciences, aerospace, and advanced manufacturing to help you land a job with a decent salary. The median household income for the region is about $57,000, which places it just under the U.S. and state average.
6. You'll get to enjoy a lot of sunshine in the city.
There are about 300 days of sunshine to enjoy during the year when you start living in San Antonio, which is a definite advantage. There is barely a winter season, and even then, snow is an extreme rarity. That's why you'll see people feeling like they are cold when the weather drops below 70. It gets to be hot here, so anyone who loves the heat is going to appreciate the weather in this city.
If you're not the biggest fan of hot temperatures, then make sure that you invest in air conditioning. Most homes that are beyond a starter property will also have a swimming pool to help you stay cool as well.
7. If you love tacos, then you're going to love living in San Antonio.
When you start looking around for a place to eat, then you will quickly discover that tacos are a way of life in San Antonio. Forget about Taco Tuesday – it's tacos every day here. They are around for breakfast, lunch, and dinner. There are even some Italian restaurants that serve chips and salsa instead of bread because of the Tex-Mex influences that are in the city. Tamales serve as an alternative form of currency during the year here as well.
You'll find that it is fairly easy to get a great margarita in the city, and barbecue is so popular that they hold competitions to see who is the best. If there is one thing that San Antonio does well across the board, it is their ability to serve an excellent meal in almost any cuisine variation.
8. You'll get to fall in love with what H-E-B offers.
Everyone shops at the H-E-B in San Antonio (and throughout Texas) for a variety of personal reasons. Some people like the idea that it is a local company that has more than 100 years of experience. You'll find the occasional jokester who goes there because the founder's name was Florence Butt. What you won't want to miss is the hatch chile roastings that happen at the stores when they come around for their limited time events. The fresh, roasted peppers pack the stores to the brim some days.
Then make sure you get some local coffee at Local Coffee. It's a San Antonio original and a great place to get your blood pressure up and ready for the work day when you start living here.
9. You will never run out of weekend getaways in San Antonio.
The size of Texas makes it possible for you to have endless weekend getaways that take you far away from any population center. You also have the option to drive up the interstate to explore Austin or the Dallas and Ft. Worth area. Galveston and the coastal beaches are always a great choice, and Port Aransas to the west is a fantastic option.
You can't beat the hill country in the heart of Texas either. Spending a day visiting the vineyards along the Texas Wine Trail is always a lot of fun. If you get up there during the summer season, you'll find roadside fruit stands that will gladly take your money in exchange for something sweet and memorable. Just remember that the distance will eat up a tank of gas (or two) as part of the experience.
10. San Antonio is more of a basketball town than a football community.
Texas might love football, but the professional teams are over in Houston and up in Dallas. High school football is popular in some circles, but the people of San Antonio dearly love their spurs. If you start talking about basketball, then be prepared to have a discussion about the five championships that the team has won in the past couple of decades. You'll know when the team earned a win too because everyone starts hammering on their horns. People aren't upset about the way you drive. They just want you to join in on the giant block party they're trying to get started.
11. There are plenty of sights to see when visiting San Antonio.
If you want to hang out in the city, then San Antonio provides you with plenty of unique ways to enjoy the outdoors. Brackenridge Park offers a Texan version of a Japanese garden that can be a lot of fun to explore. There is also a 33-acre botanical garden in the city that is beautiful to tour in any season – and they host concerts and movies during the summer. The San Antonio Stock Show and Rodeo is one of the largest events of its type in the country as well.
You can always head out to Sea World to enjoy the rollercoasters and the chance to engage with marine life. Six Flags Fiesta Texas will take your adrenaline up to the next level. It is also a lot of fun to explore the Quadrangle at Fort Sam Houston and take a personalized tour of the Alamo.
List of the Cons of Living in San Antonio
1. There is a tremendous issue with stray pets that you'll need to manage in San Antonio.
San Antonio has a serious issue with stray pets, especially dogs, and that can create all sorts of mishaps. Some owners allow their canines to roam freely during the day, with over 7,000 pets picked up in 2017 because of this issue. Alphonso McCloud received a 4-year prison sentence because he allowed his pit bull to roam free and it viciously attacked an elderly woman who needed her arm amputated because of the attack.
You might also be tempted to adopt a stray (or two… or more) that can increase your cost of living in the city.
2. You can find housing shortages at times because of the military presence in the city.
San Antonio is home to one of the largest military bases in the country, which is appropriately called Joint Base San Antonio since it serves multiple branches. The Air Force is the primary benefactor of this infrastructure. You'll find a noticeably higher level of traffic during the change-over times at the base, along with the four locations in total that provide healthcare, education, and combat support. When there is an influx of new orders that come through, trying to get a foothold on the housing market can be challenging.
On the flip side of this disadvantage is the fact that you can sell your home pretty quickly because of the military presence in the city.
3. Winters are mild, but the summers can be brutal in south Texas.
San Antonio is just far enough away from the Gulf of Mexico that you do not get the cooling breeze that comes off of the water most days. That means when July and August come around, you can expect 100-degree temperatures to start beating down on you. Having a strong air conditioner is one of the first items you'll want to purchase if your home doesn't come equipped with one.
There are some ways to cool off in the city, with a waterpark and other theme parks in close proximity. You can also head out to the coast on a quick day trip to cool down when the heat becomes unbearable.
4. Traffic is ridiculous in and around the San Antonio area.
If you get triggered by people who drive in the left lane, then you're not going to want to move to San Antonio any time soon. Everyone parks in the passing lane for convenience except for the occasional poor soul who isn't going fast enough and pulls over to the right lane to stay there for the rest of their trip. Driving is a different experience here, especially outside of the city, because of the immense size of the state. At its most distant points, it is 790 miles long and 660 miles wide. Going fast isn't a state of mind. It's an expeditious way to get to where you need to be – even if you get a speeding ticket.
If you can get used to the driving situation, then expect your average commute time to be about 25 minutes. There are plenty of drivers, but it doesn't congest like it does in Seattle, Los Angeles, or New York City.
5. Public transportation in San Antonio can be hit or miss.
When you start living in San Antonio, then you will quickly discover that there isn't a metro system to use. There is a bus system called VIA Metropolitan which includes a downtown street car and 89 bus lines. The service is reasonably affordable, and you can purchase day passes for your transportation needs online. Unless you're going to different areas of the city; however, it is almost as fast to walk to where you need to go instead of riding the bus.
There is also a bike sharing program that is active in San Antonio called B Cycle, which has an app for you to use, but many locals find it to be cheaper to buy their own set of wheels when living in the city.
6. Crime is a serious problem to consider when living in San Antonio.
San Antonio ranks at or near the top each year in the number of part-1 offenses that the FBI considers to be most serious, which includes homicide and sexual assault. In 2015, the homicide rate in the city rose by over 60%. If you choose your neighborhood wisely, then you can avoid some of these situations. You'll want to look at Shavano Park, Garden Ridge, and Helotes in the suburbs to help you manage many of these issues.
7. You'll want to get ready for a musical change when living in the city.
When you start living in San Antonio, then you will notice a significant change in the music culture if you come in from out-of-state. You'll find country western, blues, and Tejano tend to be the dominate genres that are played in live venues. Heavy metal has a solid following here as well. If you like something else, then make sure that you have your streaming service subscription kept up to date.
That can make it a challenge to enjoy some cultural opportunities, like the local Symphony, which is not a struggle in other cities. It got to the point that Nordstrom stopped having a live pianist play in their store because they were getting complaints about the music being played.
8. Smog can be a significant issue for some people.
Because of the heat and humidity that happens in the summer in San Antonio, there are times when you will encounter an air hazard day. These alerts tell children and the elderly that they should stay inside to avoid breathing the polluted air. If someone in your family suffers from asthma or has other breathing issues, you'll want to pay careful attention to the air quality in July and August especially.
Verdict on the Pros and Cons of Living in San Antonio, TX
San Antonio is one of those cities that you love the instant that you visit. There are so many different activities, adventures, and trips to enjoy that living here seems like the right choice. If you can secure employment and a home that fits in your budget, then it can be an amazing experience.
There are some issues to consider when moving to this city, such as the crime rate in some neighborhoods and how you'll manage your transportation needs. If you can solve those problems, then life is pretty good here.
The pros and cons of San Antonio can help you to decide if moving to this city is the right option for you. It may be one of the largest metropolitan areas in the United States, but it still gives you that small-town feeling every day.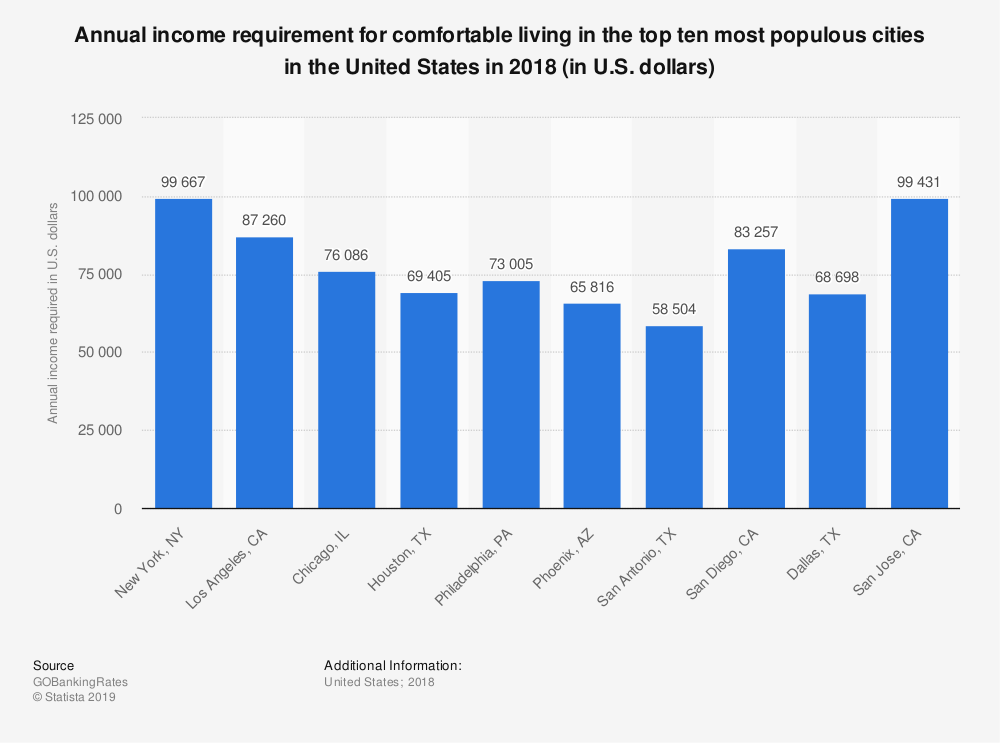 Blog Post Author Credentials
Louise Gaille is the author of this post. She received her B.A. in Economics from the University of Washington. In addition to being a seasoned writer, Louise has almost a decade of experience in Banking and Finance. If you have any suggestions on how to make this post better, then go here to
contact our team
.